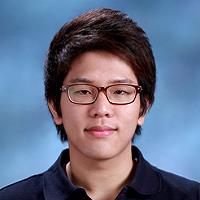 연구분야
Measurement and analysis of carbon, water and energy fluxes at the land-atmosphere interface
Urban Climate and Environment
Atmospheric Turbulence
학력
M.Sc (2015) in Atmospheric Sciences, Yonsei University, Seoul, Korea
B.Sc (2013) in Atmospheric Sciences, Yonsei University, Seoul, Korea
수상내역
(2018) Group Achievement Award, KORea-United States Air Quality (KORUS-AQ), NASA
논문
Hong, J.-W. et al. (2020) Seasonal variations in surface energy and CO2 flux over a high-rise high-density residential urban area in East Asian monsoon region. International Journal of Climatology.
Lee, J. et al. (2019) Ceilometer monitoring of boundary layer height in Seoul and its application to evaluate the dilution effect on air pollution. Boundary Layer Meteorology, 172, 435-455.
Kent, C., K. Lee, H. C. Ward, J.-W. Hong, J. Hong, D. Gatey, and S. Grimmond (2018) Aerodynamic roughness variation with vegetation: Analysis in a suburban neighbourhood and a city park, Urban Ecosystems, doi:10.1007/s11252-017-0710-1.
Lee, C., K. Han, J. Yeom, K. Lee, M. Seo, J. Hong, J.-W. Hong, K. Lee, J. Shin, I. Shim, J. Chun, and J.-L. Roujean (2018) Surface albedo from the geostationary Communication, Ocean and Meteorological Satellite (COMS)/Meteorological Imager (MI) observation system, GIScience & Remote Sensing, 28, 38-62.