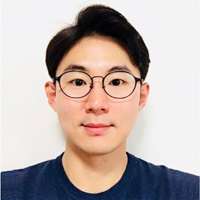 연구분야
ENSO teleconnection
ENSO dynamics
학력
Ph.d. (2017) in Atmospheric Sciences, Yonsei University, Seoul, Korea
M.Sc (2010) in Atmospheric Sciences, Yonsei University, Seoul, Korea
B.Sc (2008) in Atmospheric Sciences, Yonsei University, Seoul, Korea
연구 경력
2017 - current : Postdoctoral researcher, Department of Atmospheric Sciences, Yonsei University, Seoul, Korea
2011 - 2012 : Researcher, Climate Research Team, APEC Climate Center, Busan, Korea
2010 - 2010 : Researcher, Department of Marine Sciences and Convergent Technology, Hanyang University, Ansan, Korea
논문
Kim, J.-W., and S.-I. An (2018): Origin of early-spring central Pacific warming as the 1982-83 El Niño precursor. International Journal of Climatology, DOI:10.1002/joc.5465
An, S.-I., and J.-W. Kim (2017): Role of nonlinear ocean dynamics response to wind on the asymmetrical transition of El Niño and La Niña. Geophysical Research Letters, 44, 393-400, DOI:10.1002/2016GL071971
Kim, J.-W., S.-I. An, S.-Y. Jun, H.-J. Park, and S.-W. Yeh (2017): ENSO and East Asian winter monsoon relationship modulation associated with anomalous northwest Pacific anticyclone. Climate Dynamics, 49, 1157-1179.
Min, S.-K., S.-W. Son, K.-H. Seo, J.-S. Kug, S.-I. An, Y.-S. Choi, J.-H. Jeong, B.-M. Kim, J.-W. Kim, Y.-H. Kim, J.-Y. Lee, and M.-I. Lee (2015): Changes in weather and climate extremes over South Korea and possible causes: A review. Asia-Pacific Journal of Atmospheric Sciences, 51, 130-121.
Lim, H.-G., S.-W. Yeh, J.-W. Kim, R. Park, and C.-K. Song (2014): Contributions of solar and greenhouse gases forcing during the present warm period. Meteorology and Atmospheric Physics, 126, 71-79.
Kim, J.-W., S.-W. Yeh, and E.-C. Chang (2014): Combined effect of El Niño-Southern Oscillation and Pacific Decadal Oscillation on the East Asian winter monsoon. Climate Dynamics, 42, 957-971.
An, S.-I., J.-W. Kim, S.-H. Im, B.-M. Kim, and J.-H. Park (2012): Recent and future sea surface temperature trends in tropical pacific warm pool and cold tongue regions. Climate Dynamics, 39, 1373-1383.